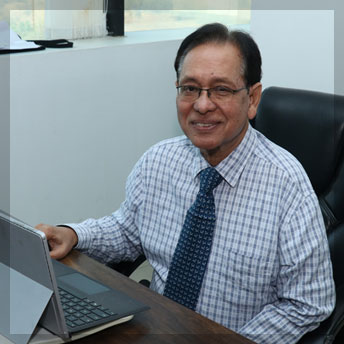 Dr. Prakash Chandra Gupta
Director
Dr. Prakash Chandra Gupta is the Director of Healis - Sekhsaria Institute of Public Health since its foundation on August 1, 2004. He is also an Adjunct Professor, at the Department of Epidemiology and Biostatistics, Arnold School of Public Health, University of South Carolina, USA and Visiting Scientist at the Harvard T. Chan School of Public Health, USA. He was a Senior Research Scientist at the Tata Institute of Fundamental Research, and Honorary Consultant at the Tata Memorial Centre, Mumbai until July 31, 2004. He is on the advisory panel of numerous NGOs working on cancer and tobacco control. He has a Doctor of Science degree in Epidemiology from the Johns Hopkins University, U.S.A., and a Master of Science in Statistics from the Bombay University. He was a Takemi Fellow at the Harvard School of Public Health, U.S.A. and a Visiting Scientist at the International Agency for Research on Cancer, France.
Dr. Gupta contributed to the field of public health research in India since 1966 and has several hundred publications to his credit. Additionally, Dr. Gupta is a member of several national and international expert groups including WHO Study Group on Tobacco Products Regulation and a member of the Scientific Advisory Committees of the National Center for Disease Informatics and Research and the National Institute for Cancer Prevention and Research.
Dr. Gupta has been connected with several professional journals in an editorial capacity. Currently he is the Regional Editor for South-East Asia for the journal -Tobacco Control, and Member, Editorial Board of Tobacco Induced Diseases; Health Education Research; and Tobacco Use Insights. He peer reviews research papers from over 20 research journals.
In the latest list of the top 2% of scientists worldwide published in September 2022 in PloS Biology, Dr. Gupta's name appears twice, once as Prakash C. Gupta with affiliation as Healis Sekhsaria Institute for Public Health in the field of Public Health and once more as P. C. Gupta with affiliation as Tata Institute of Fundamental Research (TIFR) in the field of Dentistry. Dr. Gupta was in TIFR until 2004 and a large part of his research was on, what are now termed as, oral potentially malignant disorders. Healis was founded in 2004 and he has been directing it since then. There are 11 names from India in Public Health and 3 in Dentistry with Dr. Gupta topping both the Indian lists.
Dr. Gupta has received several prestigious awards. He has received the Luther Terry Award from the American Cancer Society for Exemplary Leadership in Tobacco Control in the category of Outstanding Research Contribution during the 12th World Conference on Tobacco or Health in Helsinki, Finland on August 4, 2003. He also received Tobacco Free World Award from the Director General, World Health Organisation, Geneva on May 31, 1999 for Outstanding Contributions to Public Health. Other notable recognitions include a photograph on the cover of the journal Cancer Research vol. 59 no. 10 issues May 15, 1999 with a legend inside, Vocational Excellence Award from Rotary Club of Bombay Sea Face, Advani Braganza Oration 2004 – Indian Academy of Cytology, Mumbai, Lifetime Ahievement Award by the Foundation of Head and Neck Oncology, Sushruta Award by the Indian Dental Association for Outstanding Contribution by an Individual towards Tobacco Control and several others. He was the President of the 14th World Conference on Tobacco and Health held in Mumbai, India in March (8-12,) 2009.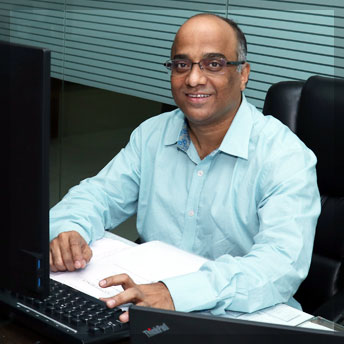 Dr. Mangesh Suryakant Pednekar
Director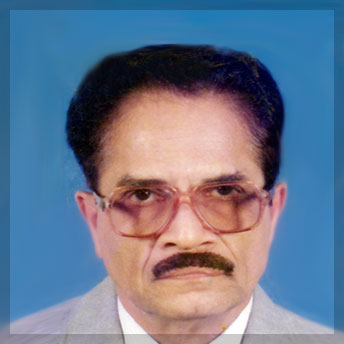 Prof. Paranandi Venkata Suryanarayana Rao
Director
Professor P V S Rao has been actively involved in research in Computer Science since 1955. He was Project Director for implementing a computerized air defence system for India involving 800 person years of effort at eight different organizations. He was the project coordinator of the national speech research (knowledge based computing systems) project. Professor Rao is the author of over fifty original research papers in international professional journals. He has presented over fifty papers in international conferences.
Prof. Rao was a Director of the Computer Maintenance Corporation. He is past President of the Bombay Association for the Science Education, past President and Fellow of the Computer Society of India, Distinguished Fellow of the Institute of Electronics and Telecommunication Engineers, Fellow of the Indian Academy of Sciences, the Indian National Science Academy, Indian National Academy of Engineers, National Academy of Sciences and the Acoustical Society of India, Senior Member of the Institution of electrical and Electronics Engineers (IEEE), USA. He is a member of the International Advisory Board of the Journal of the Computer Society of India. He was editor of 'Informatica', an International professional journal and an advisory member, Editorial committee of IEICE Transactions on Fundamentals of Electronics, Communications and Computer Science, Japan.
Prof. Rao has been one of the longest associated employees at the Tata Institute of Fundamental Research. After retirement from TIFR in July 1998, he was associated with TATA INFOTECH LIMITED, TCS, Tata Teleservices and Satyam as Adviser.
He is recipient of the Padma Shri (1987) from the President of India, the Om Prakash Bhasin Award (Electronics and Telecommunications 1987), the VASVIK (1987) awards [Electrical and Electronics (combined) for 1985] and the Vikram Sarabhai Research Award (1976).
He received the millennium medal of IEEE in the year 2000. He was the Regional Distinguished Visitor of IEEE Computer Society for Region 10 (Japan and South East Asia) for the year 1981-82. He was also the Chairman of IEEE India Council. He retired as Senior Professor and Head of the Computer Systems and Communications Group at Tata Institute of Fundamental Research, Bombay.
In grateful recognition of his services to the Computer Society of India, CSI has honored Padmashri Professor P.V.S. Rao with the "Life Time Achievement Award". The presentation ceremony was held at Kolkata on December 1, 2012 on the occasion of CSI's Annual Convention, by the Chief Guest, Mr. Ajit Singh, Union Minister for Civil Aviation.